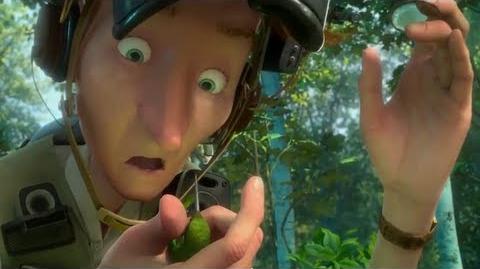 Welcome to the Epic The Movie (2013) Wiki
Epic is a 3D computer animated fantasy-adventure drama film based on William Joyce's children book The Leaf Men and the Brave Good Bugs. It is being produced by Blue Sky Studios, and directed by Chris Wedge, the director of Ice Age and Robots. It stars the voices of Beyoncé Knowles, Colin Farrell, Josh Hutcherson, Amanda Seyfried, Christoph Waltz, Aziz Ansari, Pitbull, Jason Sudeikis and Steven Tyler. The film is scheduled to be released on May 24, 2013. The film is described as a "battle deep in the forest between the forces of good and evil", and tells a story of a teenage girl who finds herself in a secret world, where she must help a team of fun and whimsical characters to save their world, which also saves the real world.
Latest activity
Ad blocker interference detected!
Wikia is a free-to-use site that makes money from advertising. We have a modified experience for viewers using ad blockers

Wikia is not accessible if you've made further modifications. Remove the custom ad blocker rule(s) and the page will load as expected.