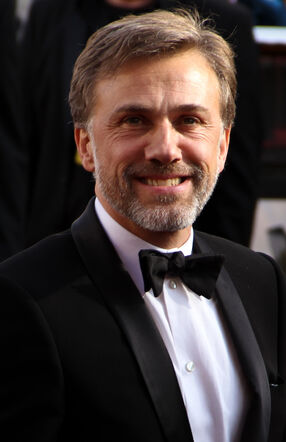 Christoph Waltz
(born October 4, 1956) is an Austrian-German actor. He voices
Mandrake
in
Epic
.
Christoph Waltz was born on October 4th 1956 is an Austrian-German actor. Internationally, he is best known for his works with American filmmaker Quentin Tarantino. He received acclaim for his supporting roles as SS-Colonel Hans Landa in Tarantino's Inglourious Basterds and bounty hunter Dr. King Schultz in Tarantino's Django Unchained. For each performance, Waltz won an Academy Award, a BAFTA Award, and a Golden Globe Award for Best Supporting Actor. Additionally, he received the Best Actor Award at the Cannes Film Festival and a Screen Actors Guild Award for his portrayal of Landa.
Ad blocker interference detected!
Wikia is a free-to-use site that makes money from advertising. We have a modified experience for viewers using ad blockers

Wikia is not accessible if you've made further modifications. Remove the custom ad blocker rule(s) and the page will load as expected.